Share/Download a Model (plus Workspace) for App Mode🔗
Workspaces can be downloaded (exported) as ZIP file.
If you have opened a simulation model, then the Share button in the toolbar becomes active (see figure).

This allows you to export the currently opened model and the corresponding Workspace. Another user can upload the ZIP and run Impact in App Mode.
Open a simulation model
Check if the "Share" button is active
Click on the "Share" button, then the following dialog appears: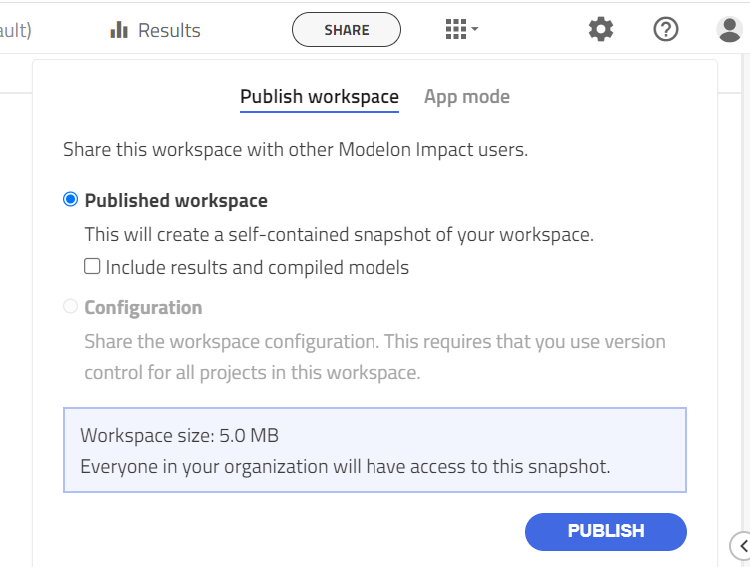 4.This dialog shows you again, which model you will share for App Mode.
You can check "Include latest results ...", then the receiver of your model (ZIP file) will see simulation results and values immediately without running a simulation again.
5.Click "Download" to download the ZIP file.
6.You can now send the ZIP file to any peer, to open the model (workspace).
Note
The receiver of the ZIP file does only need a Deployment User account to run Impact in App Mode.
Related articles🔗
How to Download a Workspace | Switch Workspace | Global Library | Find Model | Create Workspace | delete | Workspace Sharing