Basic Workflow🔗
Before you build and simulate your first model in Modelon Impact, let's look at the basic workflow of a simple project.
The figure below describes various types of workflows. Depending on the specific user and the given task, a specific operation is expected to be undertaken.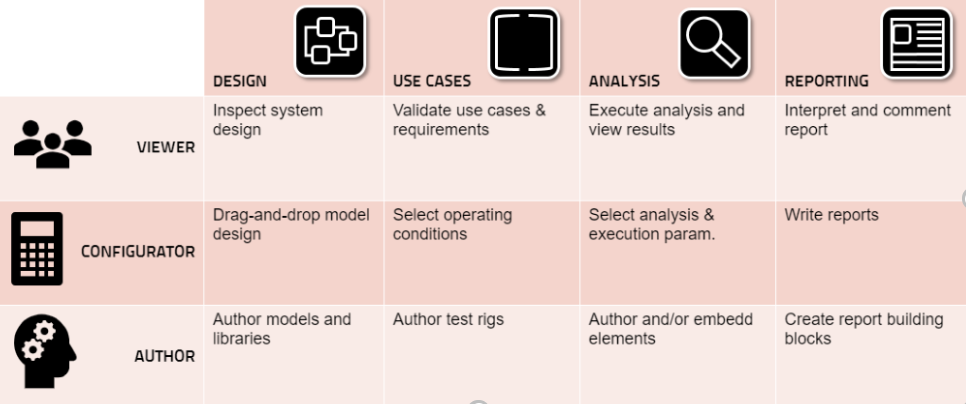 An example of a workflow is shown below. It includes setting up the workspace, building up a model followed by its parameterization, setting up views and simulations run. The model is analyzed after a successful run and might be re-run or re-parametrized based on the analysis of the results. The final results can be shared externally.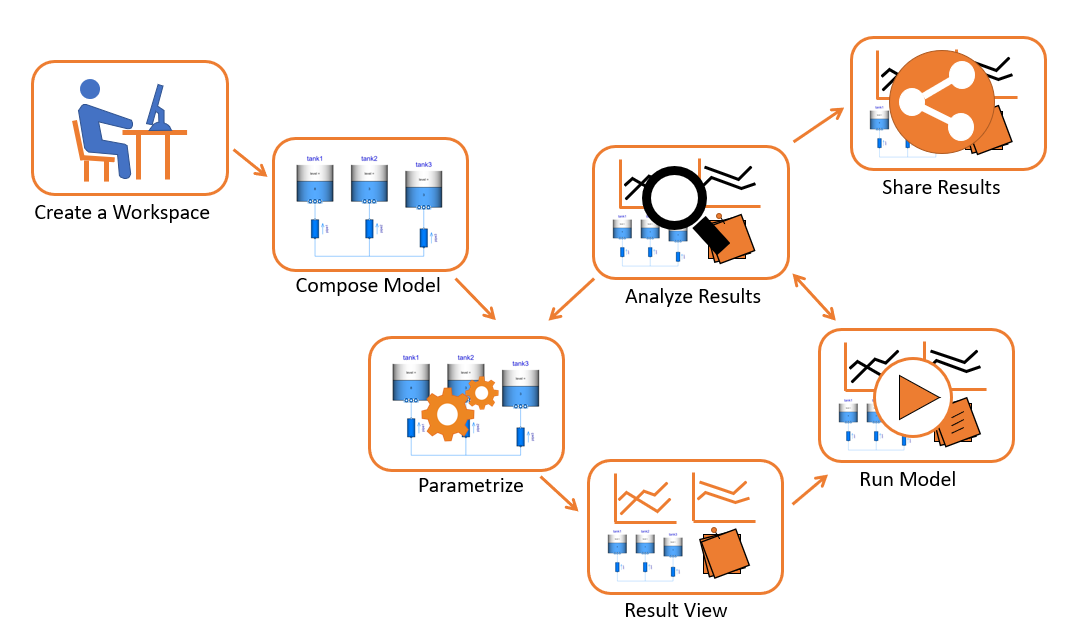 Create a workspace – A workspace is a container for all your model project files. You start by adding a model to a package. A top-level package is also known as a model library and contains models and resources such as images and data files. To know more, see Create your first project.
Note
By convention, resources are stored in a separate sub-folder named Resources.
Tip
There are search and filter options that will help you quickly find your results of interest. For further information, see how to filter parameters.